About
𝕲𝖗𝖆𝖕𝖍𝖎𝖈 𝕯𝖊𝖘𝖎𝖌𝖓𝖊𝖗
Member since: January 30, 2020
Reviews
"zipaoui Was very flexible and easy to work with. I am unfamiliar with using illustrator and I had to know how to, to use the design on different images on the future. After making several design changes without complaints he even was kind enough to send..."
Anonymous client
reviewed 4 months ago
zipaoui
responded 4 months ago
"It was a great pleasure to work together!"
susan.walke8
reviewed 5 months ago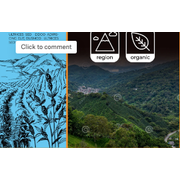 "Very flexible, great to work with. Thank you very much!"
Dapev
reviewed 7 months ago